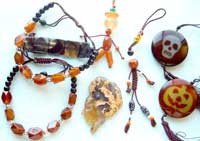 Finished Products

Variouse engraved products, jewel necklaces and bracelets, phone chain, bookmarkers, etc..
All the products is hand-made with natural agate. You cannot find same one in the world.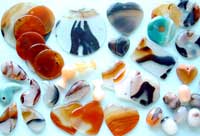 B e a d s

You can find agate beads with differencial natural flower patterns inside, in the shap of heart, rain drop, fish, coin, etc..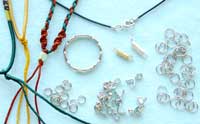 A s s e c c a r i e s

Manu Choices of necklaces, chains, hooks, connectors and other accessaries in different material and colors.